OBSERVING & BLOGGING
Don't miss out on our posts and articles.
At Observa, we like to stay up to date with everything that goes on within our industry. This is why we have a blog. We want to share with you our findings from the business world so that you don't miss out on anything. Below you'll find numerous entries on different topics: popular trends, best strategies, important events and updates. Subscribe to our newsletter to stay in the loop and be the first to know what's new!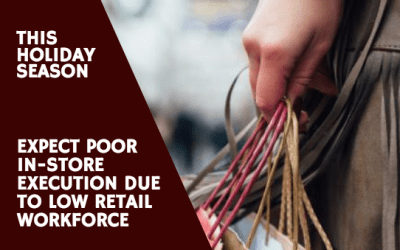 Low Unemployment, Fewer Holiday Workers, and Poor Store Execution Air is cooler, trees are thinner, and hiring signs are in every window—the holiday season is here. Furthermore, the unemployment rate is at an all-time low, and consumer spending is at a high. So...
read more
Sign up for the Observa newsletter!
Share your email address and you will receive weekly and monthly updates and articles.