OBSERVING & BLOGGING
Don't miss out on our posts and articles.
At Observa, we like to stay up to date with everything that goes on within our industry. This is why we have a blog. We want to share with you our findings from the business world so that you don't miss out on anything. Below you'll find numerous entries on different topics: popular trends, best strategies, important events and updates. Subscribe to our newsletter to stay in the loop and be the first to know what's new!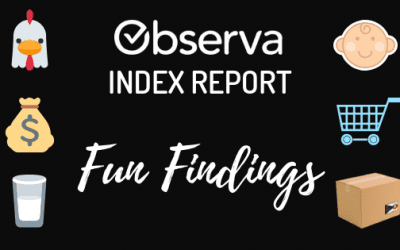 Observa conducted our second annual study to measure the pricing of consumer goods supporting different lifestyles across the United States. The results revealed significant trends on how brands and retailers price their products in various cities and how that...
read more
Sign up for the Observa newsletter!
Share your email address and you will receive weekly and monthly updates and articles.